promoting your site through organic growth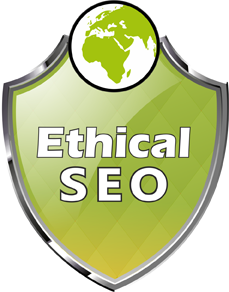 SEO stands for "search engine optimisation." It is the process of getting traffic from the "free," "organic," "editorial" or "natural" listings on search engines. All major search engines such as Google, Yahoo and Bing have such results, where web pages and other content such as videos or local listings are shown and ranked based on what the search engine considers most relevant to users. Payment isn't involved, as it is with paid search ads.
SEO starts with the website design and structure. We build sites with SEO built in. We only apply industry best practice methods, under the so called - ethical SEO. Adhering to the rules as applied by the search engines helps promote your search result ranking, assisting you to achieve the coveted #1 spot. Google infact, will remove your site completely from their results should they believe you are using non-ethical methods.
Reaching number one depends on many factors, and in some cases can take months or years to climb the rankings. Taking a site where SEO has never been applied, you should start to see an improvement within the first six months.
RM WebDesign include our fantastic SEO service in all bundled subscription services