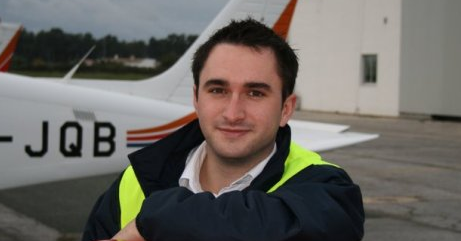 Originally from Dublin, and very proud of my Irish heritage, I am now settled with my family in the UK. A former Line Training Captain with Europe's largest regional airline, I am now a long haul pilot with one of the Worlds best-known airlines.
With a background in Engineering, IT and Telecoms, I built my first website in the early '90s whilst still at school, and at a time when the internet was in its infancy. I have watched over the years as technology and tools have been developed to assist the process. Original websites were dull and flat, entirely hand-coded in HTML (the programming language of the internet), which is a time consuming and laborious process.
I have maintained my interest in Webdesign throughout this time, and continue to build sites on a commission basis around my flying schedule. The beauty of modern web development is that it can be done from almost anywhere there is an internet connection - I've recently been working from New York, Rio and Los Angeles!
The benefits of building websites in this manner are obvious. I build in low volume and pride myself on personal service. Additionally, where the scope of a project warrants it, I have a pool of related talent, such as template and graphic designers, whom I can call on to push a project forward.
Contact me today to see how we can empower your business tomorrow.